The Quintessential Florida film: Sunshine State
Since Ponce de Leon came to Florida looking for his fountain of youth, the state of Florida has historically been a land of opportunity with vastly different groups of dream seekers -- the tourist industry, Russian arms dealers, Cuban emigres, Latino power players, Northeastern snowbirds, adherents of the philosophy/religion of Jimmy Buffet -- intersecting to make a vast socio-economic web that includes the moderately dysfunctional government we often read about.
There are a lot of great examples of Florida films covering all those different views of Floridian life: Off the top of my head, there's the dysfunctional urban landscape of Miami in Barry Sonnenfeld's adaptation of the Dave Barry book "Big Trouble," the mob film "Scarface" (few know that Al Capone ran much of his Chicago mob operations from Florida), the portrait of Florida as an lavish 50's vacation spot for snowboards in "Some Like it Hot" and "Palm Beach Story," Miami as a happening singles scene in "Hitch," and the more backwater view of Florida as a small-town haven of eccentric characters in "Because of Winn Dixie."
Rather than pick and choose any one specific version of Florida for the quintessential Florida film, I've chosen "Sunshine State" because it includes the intersection of multiple Floridian versions in one Altmanesque whirlwind.
The underrated gem by John Sayles flew under the radar when it was released in 2002 but it's worth a second look. Starring an ensemble that includes Mary Steenburgen, Edie Falco, Angela Bassett, Timothy Hutton, Alan King, James McDaniel, and Jane Alexander, the film centers around seaside town whose tranquil existence is threatened by an enroaching real estate developer.
Florida is largely a state where real estate development is the rule of the land. The city of Miami, for example, is no longer home to the Miami Dolphins, Miami Beach, University of Miami, Key Biscayne, or even Miami airport. As seen below, all those places broke off from the main city proper as the municipalities became dominated by gated communities and developments that encouraged voters to need the city less. Miami, in fact,
survived a vote to dissolve the city entirely in 1997
.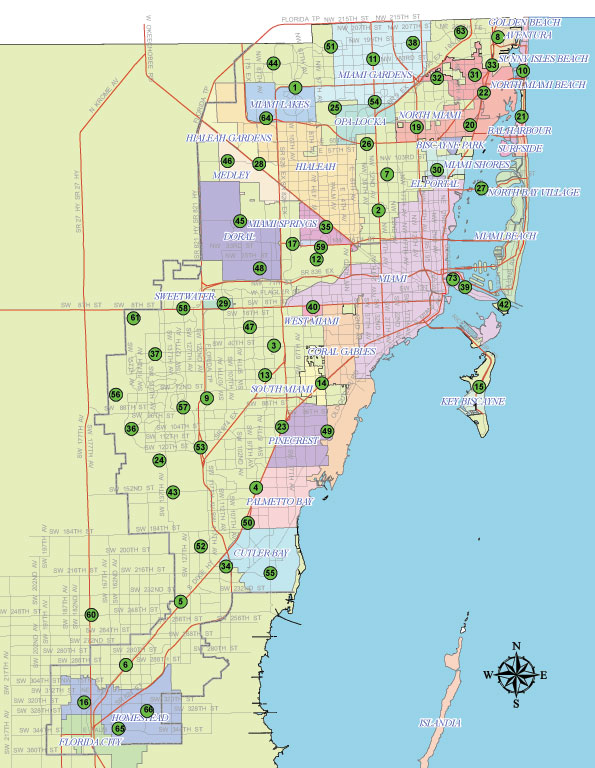 Steenburgen stars as an overanxious real estate developer who is trying so hard to sell her latest development she doesn't even notice that her husband (King) is suicidal. Real estate developers in Florida are notorious for pushing the boundaries of development.
The only reason there isn't enough sprawl to connect the East and West coasts of Florida is through the tireless work of wetland preservationists (what ultimately dooms this real estate venture). The Everglades saved through the championing of
Majority Stoneman Douglas
who now has a number of streets, statues, and parks named after her in South Florida.
Bassett stars as former town pariah Desiree Perry who got pregnant by the local football star (McDaniel) before he made it big and is now returning to her hometown. She's deciding on behalf of her family whether to sell the land or preserve the special piece of her town. The theme here is Florida being a dream for so many conflicting groups of people is represented here. For Bassett's character and her neighbors, the town represented the opportunity for blacks to have their little piece of the beach. The town also highlights the pockets of poverty found in many a Florida coastal town.
Lastly, we have Edie Falco as Marley Temple who represents the state's evolving tourist industry. Temple, a sixth generation Floridian, used to be a mermaid in one of the seaside attractions that lined the highways before the corporate megaliths of Sea World and Disney World took over. She's now an owner of the family motel who's sick of where she's living. Her tryst with a landscape architect hired as (Timothy Hutton) with a prospective land developer could be seen as a metaphor for the past Florida going the way of the future.
As a tapestry of intersecting lives, Sunshine State works as a great scene piece that has aged well and will likely continue to be relevant.